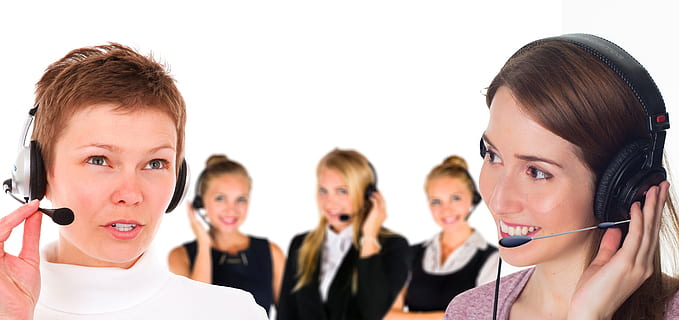 Hired Service May Be the Answer to Telephone Troubles
If business is brisk and you're worried that customer calls aren't answered adequately, maybe it's time to hire an answering service.
The service can help smooth telephone traffic, especially if you're a sole proprietor or have a small business. Promptly answered phones and timely responses to messages reflect that a company is well-organized and values its customers.
Do Phones Detract From Business?
A virtual or remote receptionist can answer and forward calls and handle messages. The businesses also can manage more complex communications involving social media, email and web chats. Some firms offer options to make appointments or take orders.
The goal is to free up resources to apply toward the hourly and daily demands of business. By leaving the ringing phone to others, you and your employees will have more time to meet customers, negotiate sales, check on manufacturing status and address other demands.
Which Options Will Meet Your Needs?
The service, which may offer recorded formats or live receptionists, can be tailored to meet your business needs and budget. When checking out firms offering answering services, consider the factors listed below.
Services:Which services are offered? Are phone lines provided? Are calls answered by a machine or person?
Terms:Does the company require a contract? Is a trial period available? Are there costs for equipment or setting up service?
Fees:How are charges calculated? Are calls registered by time or by quantity? Are packages available, combining telephone, social media and other services?
Evaluation:Will the company provide recordings or data that will help determine cost-effectiveness?
Adding a receptionist to the staff could be a prohibitive expense. An answering service can provide less costly professional services plus access to advanced technology that could equal improved management of telephones and communications systems.
An unanswered call or message could mean lost business. Reliable telephone capacity is a foundation to smooth operations in a successful company.